Chemistry Professor Receives Arkansas INBRE grant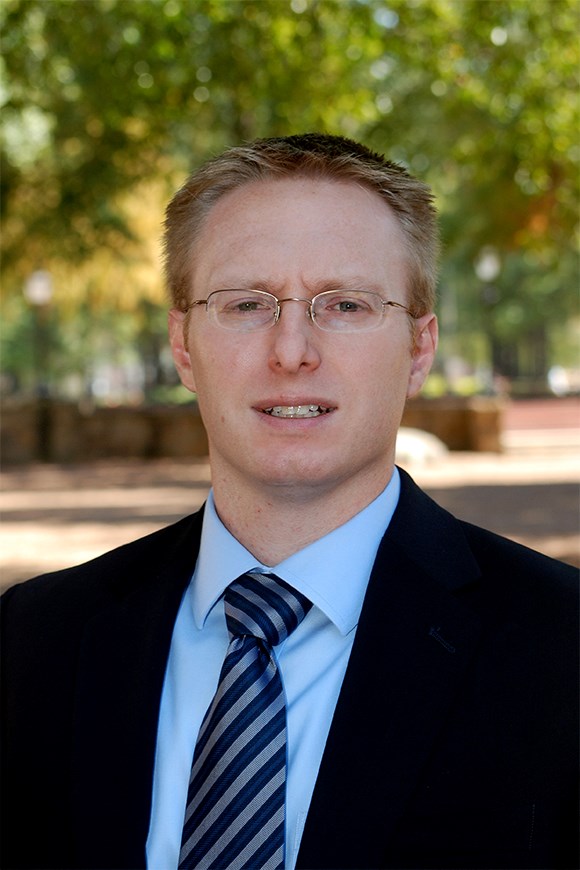 CONWAY, Ark. (May 13, 2014) – Hendrix College chemistry professor Dr. Chris Marvin recently received a grant from the Arkansas IDeA Networks of Biomedical Research Excellence (INBRE).

The grant, valued at $18,688, will support Marvin's research project titled "Synthesis of the VMAT2 Inhibitor Tetrabenazine," which focuses on drug treatment for Huntington's Disease.

"Huntington's is a neurodegenerative disease that is particularly tragic. It strikes at mid-life and is an inheritable genetic disease that is passed on 50 percent of the time to the children. The most visible symptoms of Huntington's, uncontrollable movements, are treated by the drug tetrabenazine. I saw an opportunity to use some of the green chemistry that we've been developing at Hendrix to improve the preparation of this drug," Marvin explained. "My goal for this project is to improve access to tetrabenazine, and through our chemistry discover better treatments for this and related conditions."

Emily Maverick '14 of Baton Rouge, La., and Lindsey Orgren '15 from Quray, Colo., are the two Hendrix students that got this project off the ground, Marvin said.

Other students who will work with Marvin this summer on this and related research include: Nicholle Cromwell '15 of Sugar Land, Texas; Emily Jones '16 of Maumelle, Ark.; and Abe Vierthaler '16 of Paris, Ark.

"This research is a fantastic educational experience for the students," Marvin added." They do real-world scientific research on a project that could improve people's lives."

Founded in 1876, Hendrix College is a national leader in engaged liberal arts and sciences education. For the sixth consecutive year, Hendrix was named one of the country's "Up and Coming" liberal arts colleges by U.S. News and World Report. Hendrix is featured in the latest edition of Colleges That Change Lives: 40 Schools That Will Change the Way You Think about Colleges, as well as the 2014 Princeton Review's The Best 378 Colleges, Forbes magazine's list of America's Top Colleges, and the 2014 Fiske Guide to Colleges. Hendrix has been affiliated with the United Methodist Church since 1884.